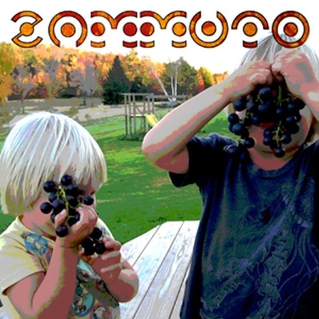 Artist: Zammuto
Album Idiom Wind EP
Genre: Looping, experimental
Rating:
8.4/10
Welcome guys.
Zammuto is a code name of the new project from The Books member Nick Zammuto. Now, unlike past reviews, i'm not going to ramble for a while about similarities between an artists project and their other band. Even though their are similarities, I'm not going to do it. just so you know.
This first Zammuto EP is 3 tracks, and certainly is not dominant to one genre. The first track has a very rock/alternative feel in the latter half with a very interesting bass riff and mechanized vocals (and of course interesting samples all around). "Idiom Wind" begins with a gradually increasing orchestrated part and eventually breaks into a drum beat and forms a fast moving indie-ballad, which also brings back the beginning orchestra part by the end. "Weird Ceiling" starts off with a very sour drum&bass combo that eventually becomes embodied and enlightened by a slightly autotuned vocal line which eventually brings in guitar and just increases its sound.
One thing that is always present on this EP is the ever changing rythmns and sample noises that really keep it very intriguing. You can skip 30seconds of a song then come back and it's beat may be completely different. The vocals are pretty good, sounding perhaps a little like
Illinois
-era Surfjan Stevens with Jordan Geiger plus whatever effects Nick wants to add to his voice. The nice genre variance makes for another factor in its interesting factor.
Idiom Wind
is very similar to The Books. But in a good way. The Books never really have an album or song that sounds the same, and this continues The Books tradition. Filled with ever changing rhythms, interesting loops, and just overall great experimentation, the debut Zammuto EP is a great way to begin my love of 2012's music.