.... *insert kazoo noise*... Welcome to first ever MTYMNHKA Top 50 list!
So, here is how my lists and awards will work. I will go through the first half (that's 25 albums for those of you who failed math in college) without a word, but then maybe talk a little more when it comes to the other half. I will make other lists, and stuff will stay up on the loved list page. I will hopefully give out some awards perhaps, but that is for another time. But now, here are my Top-50 LP's of 2011. And another note.... This is opinion. Some people may agree with this list, some may hate it, and some may say Rebbeca Black had the best album of the year. Hey, that's their opinion. Leave it alone. Lets go.
MTYMNHKA's Top-50 Albums of 2011
Honorable Mentions
Adele-21
Civic Civic-Rules
My Morning Jacket-Circuital
Top 50
50. White Fence-Is Growing Faith
49. Kid Koala-Space Cadet
48. Cold Hand Luke-Of Man
47. The Kills-Blood Pressures
46. Danny Brown-XXX
45. Karma Vision-Pizza Power
44. Japanther-Beats, Limes And Rice
43. The Civil Wars-Barton Hollow
42. Ty Segall-Goodbye Bread
41. Still Blue Still Burning-American Artist
40. Arctic Monkeys-Suck It And See
39. Lecrae-Rehab
38. Netherfriends-Alap
37. Playdough-Hotdoggin
36. Red-Until We Have Faces
35. The Devil Wears Prada-Dead Throne
34. Jacaszek-Glimmer
33. The Magentlemen-The Magentlemen
32. Shabbaz Palaces-Black Up
31. John Mark Mcmillan-Economy
30. Gungor-Ghosts Upon The Earth
29. Death Grips-Exmilitary
28. Hella-Tripper
27. Liturgy-Aesthethica
26. tUnE-yArDs- w h o k i l l

25. Colin Stetson-New History Warfare Part. 2: Judges
See, I told you I'd be talking on the top-25. Colin Stetson is definetly on this list because of his mind-blowing style and innovation. There is no LP like this LP. If you find one, show me immediately.
24. Grown Ups- Stopped Caring
I know A LOT of people didn't hear about this album, probably because of the bad movie that stole the bands name, then the band that stole THIS bands name. I really think this is some of modern-day punks best offerings to us as of late.
23. Mikal Cronin-Mikal Cronin
Mikal Cronin's LP is probably one of the "San-Francisco garage rock" genres best album of this year. But, what really stands out about it: first track. John Dwyer flute solo? I was hooked.
22. Wormrot-Dirge
Is it possible for an album to grace you with brutaltiy? i think so.
21. Peter Wolf Crier-Garden Of Arms
A very soft and lush album that just... oh its good. The best Margot And The Nuclear So And So's album that they never could have made.
20. Cold War kids-Mine Is Yours
i know some of you are probably shaking your heads at this, but I love CWK, seen them live and loved both their last 2 albums. And this album took a little bit to grow on me, but when it did, I really couldn't stop listening to it. And, they killed it live. Just sayin.
19. TerribleFolly-Dead Formats
For instrumental hip-hop albums, this dude really made a powerhouse tape, with 19 tracks that brought an intricate and interesting vibe and tone. This dude has some talent.
18. The Strokes-Angles
I know, I know. Unlike a lot of people, I really didn't feel to dissapointed with this release. Is it The Strokes worst album? yes. Is it a bad album? No. If you just forget the fact it doesn't sound like a Strokes record, you might actually enjoy it.
17. Wolves In The Throne Room-Celestial Lineage
This album is so beautiful and mesmerizing. It just embodies almost everything I could want in a Black Metal album.
16. Jared Mees And The Grown Children-Only Good Thoughts Can Stay
I listened to this earlier in the year, and I'm pretty sure I recomended it (kinda like I used too). It's kinda rare when I listen to a song/album and can't really find a flaw. This is some great stuff.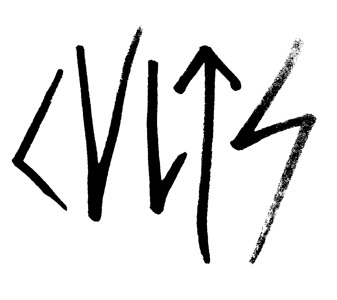 15. C V L T S-Theta Distractions
This third outing from the KC ambient project.. just really amped up everything. Sounds, production and overall musical quality. It really painted an atmosphere much larger than their past 2 projects, even though I still really liked them.
14. Panic! At The Disco-Vices And Virtues
No! No denial!
This album was a batch of songs that caught me, and held my interest for a suprisingly long time.
13. Becoming The Archetype-Celestial Completion
I really haven't heard a screamo/emo album where the lead singer doesn't sound like he's growling, but actually like that growling is his normal voice. This album kinda shook me around a bit. While Tooth And Nail Records is falling, Solid State is on the rise.
12. Al Lover-Distorted Reverbations
I never really care for remix albums, but this dude make these grimy San-Fancisco garage tunes into hipster club ready stuff. I've never really heard it done like this.
11. Panda Circus-The Panda Magic Happy Fun Show
Baroque music mixed with a classy pop-punk sensibility. Well Delivered lyrical stories and great instrumentation. Hats off. Oh, and if you ever wonder what these guys are like in person, they are pretty wacky and cool.
10. Switchfoot-Vice Verses
I was pretty surprised this one snuck up to #10, but this album really was i think Switchfoot's best attempt at beating out Hello Hurricane. It came close, but short.
9. Milo-
I wish my brother rob was here
A rap album that defines the geek/nerd rap genre at its best. This album really feels honest, not like a lot of Rap these days. Its something I can feel mildly related too. It's a beautiful thing.
8. Hospital Ships-
Lonely Twin
This local release for me was a big deal. These guys know how to do stuff right. Jordan Geiger has a great and distinct voice, and he rocks live. Great album, for sure.
7. Dr. Quandry-
Sigils
Instrumental Hip-Hop's shining jem for me. It combined emothion with beauty and talent with an intersting narrative. It's such an interesting album.
6. Tycho-
Dive
This electronic album came out of nowhere, and shocked me with a greatly produced ambient atmosphere.
5. Fleet Foxes-
Helplessness Blues
I own the physical copy of this on CD. This album contains really great musicianship and improves upon Fleet Foxes first album in every way.
4. Playdough and Heath McNease-
Wed White And Wu
This mixtape had a spot for my most anticipated album of the year, and it didn't dissapoint. Mixing great talent with amazing raps, this album hit my the hardest out of all the hip hop albums to come out this year.
3. BADBADNOTGOOD-
BBNG
I could listen to these people play music forever. This 3-piece jazz album is easily the best piece of something mildly new in jazz i've heard in a while. It just mesmerizes me.
2. Someone Still Loves You Boris Yeltsin-
Tape Club
Just because I have this on a limited edition signed marron colored vinyl isn't why this is here. Unlike most unreleased recording albums, I feel like I'm listening to a perfect mix of SSLYBY's past albums with new stuff. I first played this on a cold winter day, and it just wrapped around me like a warm blanket. :)
1. Thee Oh Sees-
Castlemania
You know, maybe some of you saw this coming. I loved this album so much when I first got it in the summer, and it held my interest longer than any release has this year. I liked much better than
Carrion Crawler/The Dream
because it had a lo-fi garage sound and some stuff i haven't heard John Dwyer and Co. give me before. It really just took my through the year.